Rates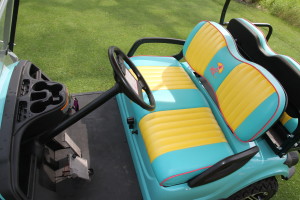 Island Golf Carts are rented by the day, week and month on Fripp Island.  All of our golf carts are gas powered models. Gas powered carts are faster, run for days on a single tank of gas and do not get slower as the day goes on (as electric golf carts do on Fripp Island). Our carts come in custom beach colors!
                4 Seater                    6 Seater                  Bikes
Daily –    $75                            $100                         $20
2 Days    $125                          $175                         $30
3 Days – $150                          $200                         $40
Weekly – $275                         $375                         $50
Monthly – (November – March)   Call or email 
Our rates always include complimentary delivery and pick up on Fripp Island.
Not included is the 6% sales tax.
Cash, Check and all major credit cards accepted.